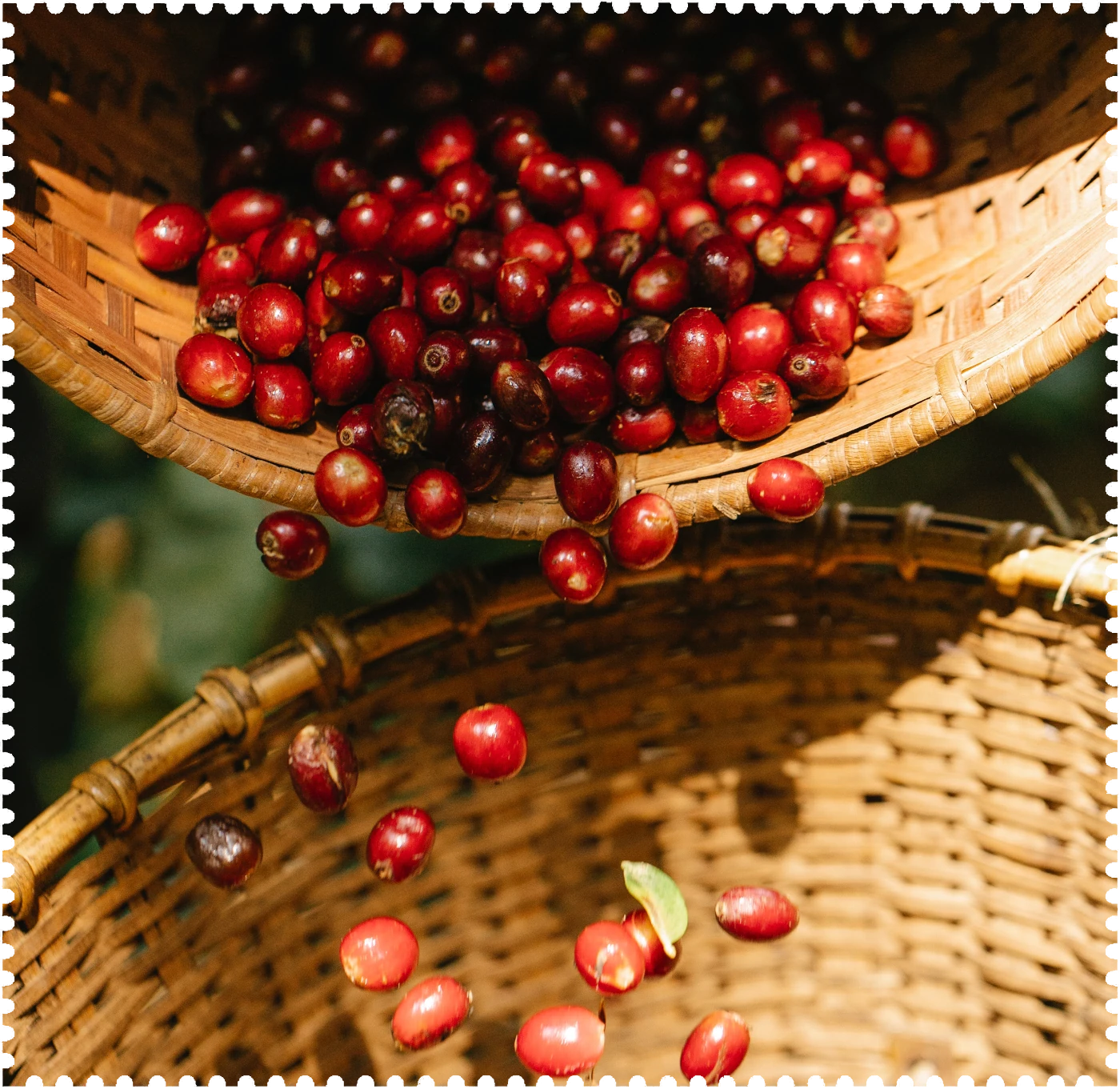 WHAT IS CASCARA?
Cascara (Spanish: shell) is the red pulp that covers the coffee bean.
While coffee production focuses on the coffee bean, large quantities of cascara remained unused.
100% upcycling: Cascara gives our aperitivo its unique slightly bitter, fruity taste.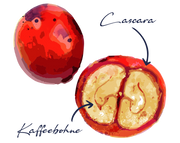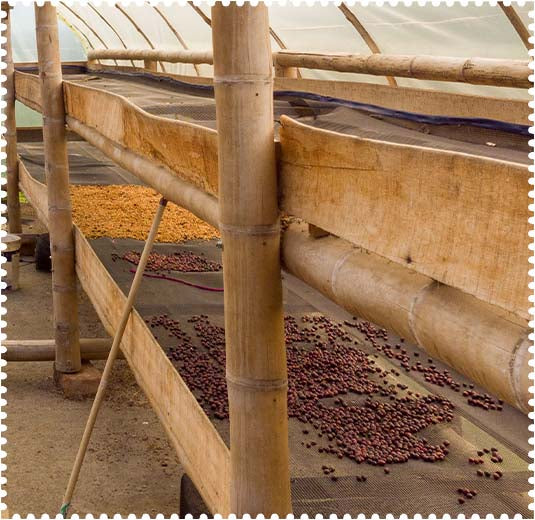 HANDMADE PRODUCTION
Picked by hand, cascara is dried on sunbeds. The complex fruit notes and sweetness are the results of the beginning fermentation process.

Processing cascara is as complex as winemaking. To ensure a consistent taste, the highest quality fruits in the world are used for our aperitivo.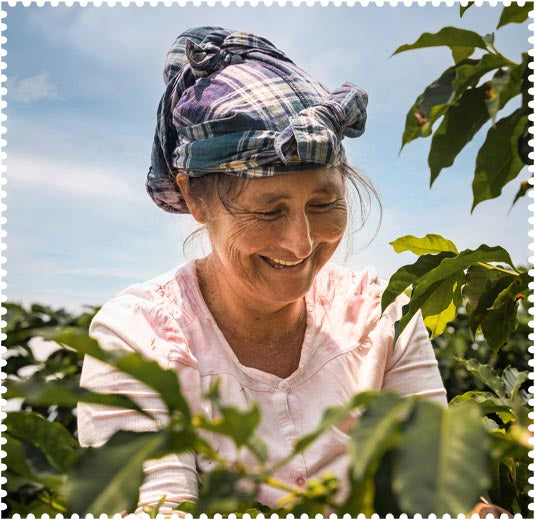 DO GOOD
WITH EACH PURCHASE
By using cascara we support coffee farms with additional, urgently needed income.
We pay attention to the working conditions, to ecological and social responsibility, to water-friendly production and to cultivation without pesticides.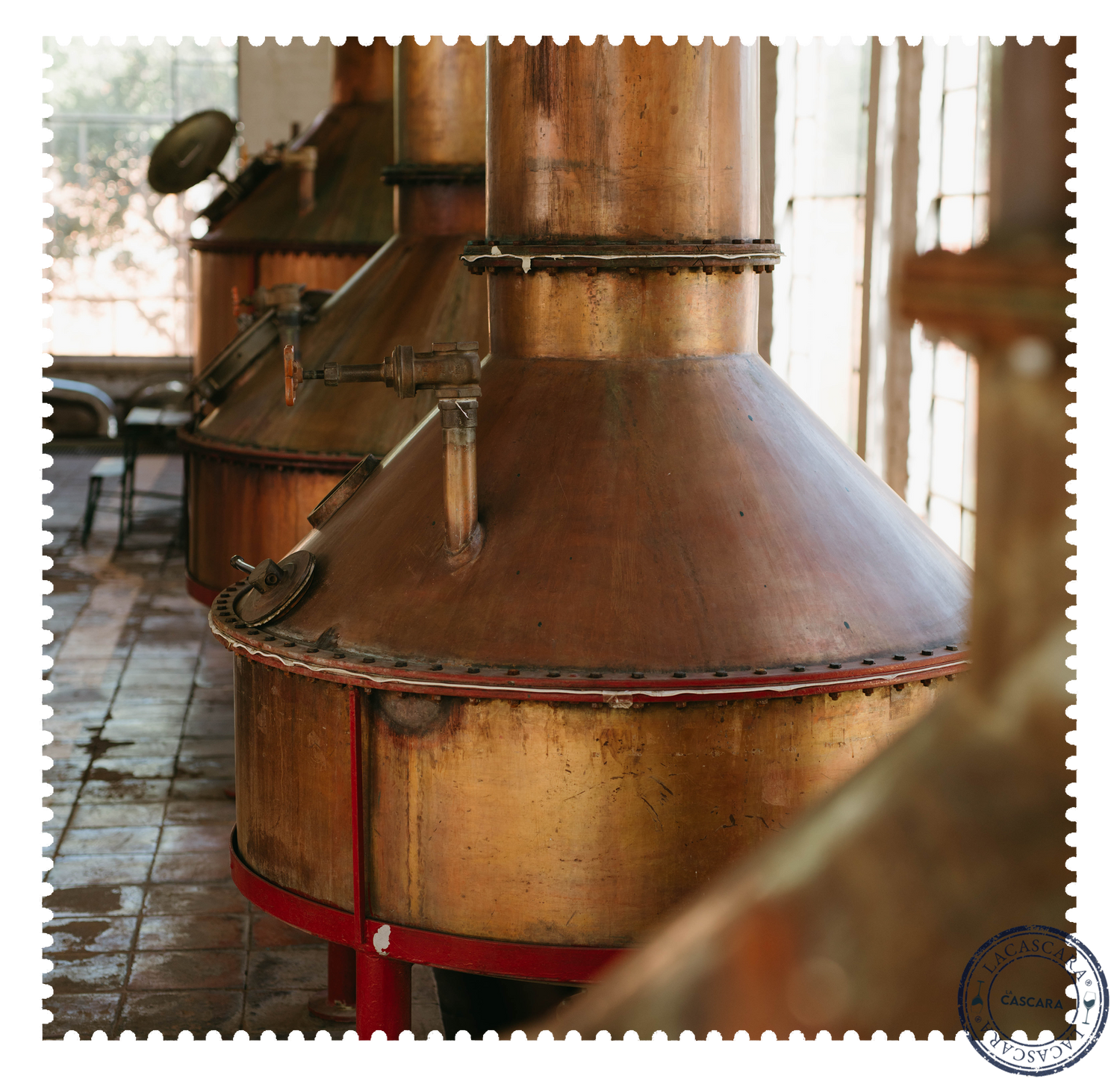 PREMIUM QUALITY
LACASCARA® is made by hand in a small distillery - according to Falstaff, one of the best distilleries in Germany .
We combine traditional craftsmanship with an innovative mind. Using our self-developed, particularly gentle manufacturing process, we extract the color and characteristic aromas from the fruits.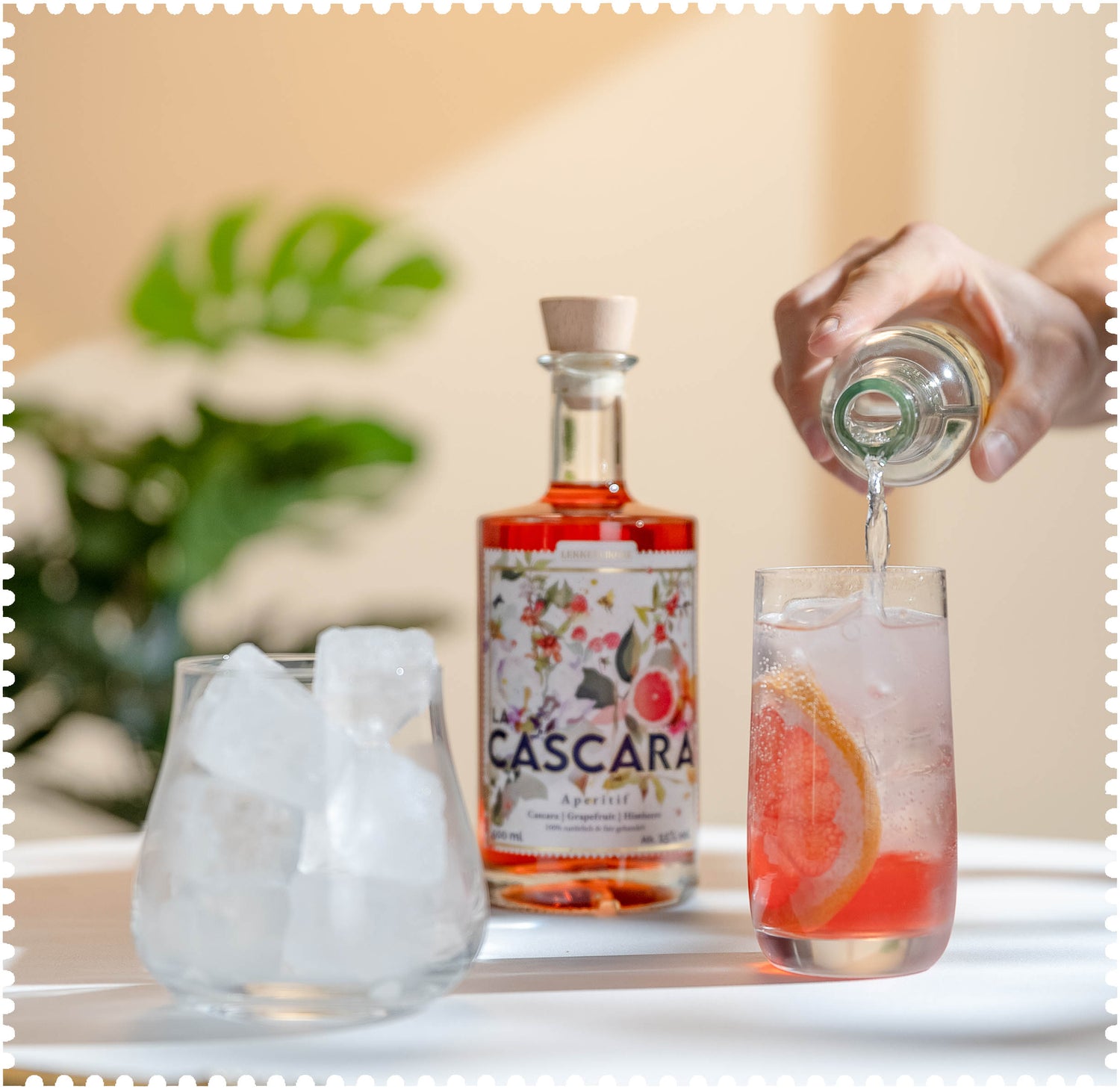 FINEST TASTE
BASED ON NATURE
LACASCARA® is a new enjoyment experience.
We completely avoid artificial additives like colorings, stabilizers and acidulants. For everyone, who pays attention to the consumption of natural consumer goods.
JOIN THE
LACASCARA® CLUB
Be part of our events, stay up to date about news and discover great drink inspirations.
Sign up for free: